Why move to the North West?
Moving to a different part of the country is a big decision, particularly when considering jobs, family and friends, children's schools to name a few. The North West of England has become one of the most popular locations to move to in the last few years, particularly for those moving from the South.
The North West of England is home to some amazing towns and cities, not least of which is Manchester. For many, Manchester is the new London with many southerners moving from the big smoke to enjoy everything the Capital of the North has to offer.
One of the biggest attractions in recent years has undoubtedly been the substantially cheaper housing market. In London most are struggling to pay rent for a one bedroom flat, whereas in a city such as Manchester you could easily have a 3-bedroom house with a mortgage for the same money, if not less. On average Manchester is 35% cheaper than London and that includes housing prices, transport, food and more.
Many would argue this next attractive quality of the North is an urban myth, but most would agree that people in the North tend to be friendlier! With the hustle and bustle of London forcing everyone to keep their heads down and get in and out of the tube in record time, the majority would look at you in disbelief if you tried to strike up a conversation.
For those that feel they have no chance of a successful career outside of the capital, think again. Manchester is set to be a bigger success story than London! – or so it is said. Currently Manchester is Britain's strongest performing city with a predicted economic growth of 2.4% every year until 2020. The city's skyline is forever changing with big business moving to the North due to the ever-rising costs of London. One of the biggest changes has been seen with the BBC's move to Salford's Media City in the last decade- solidifying Manchester's place in the Northern Powerhouse!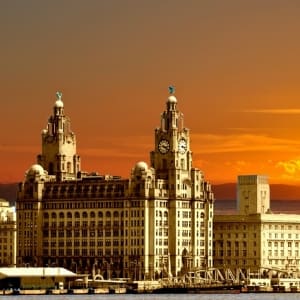 Contact
We would love to hear from you
Warehouse 2 294 Whit Lane,
Salford, Manchester
M6 6JJ
Get in touch