What do students need to know about looking for a new house?
It is far too easy for students to fall into the trap of renting a property that is only going to cause problems later down the line! With the pressure to secure accommodation before the next year of study with people you've only known for a matter of months, it's easy to choose the wrong place. On average, one in eight students choose the first house they come across – some of whom haven't even viewed the property!
It's about the time of year that as a student in the UK, you should be looking for accommodation for the next academic year…at least if you want to beat the crowd and get the best choice of rental property. To help you through this ordeal we've created a viewing checklist to help save you time, money and stress!
Location
Many students will admit that they find that 9am tutorial on a Monday morning a struggle to get up for – which is why it is important to think about how far you'll have to travel to get to university. Whilst the houses closest to your campus may be a little pricey, try not to be taken in by the cheap accommodation an hour away on the edge of the city! This is a false economy and we can virtually guarantee you'll regret making that choice by Christmas. You may find yourself spending a lot more of your time and, crucially, your student loan on travel than you intended, whether that be public transport or an Uber if you're running late!
Problems
Most students will readily admit that their accommodation isn't the best whether it be damp, black mould, mice, cockroaches or even rats. Unfortunately for many this too often becomes part of the essential 'uni experience', but it doesn't have to be! It is crucial for any student that at the very least they view the property. When viewing a house make sure to check all walls and ceiling for any signs of deterioration and don't be afraid to really inspect the place. If there are any repairs or improvements that need to be made, make sure you get an assurance in writing from the landlord or agency that these will be performed before move-in date.
Rent and Bills
The place may look ideal, but it is important to clarify what you will be expected to pay and other details before signing anything. You know the total rent, but hidden costs you may not have considered are the deposit, utility bills, Wi-Fi bills and the TV licence. Without totalling these up beforehand you may run out of money very quickly! You will also want to ask questions such as the cost of summer rent, is your deposit protected and who pays the landlord. The good news is that if everyone in your house is a full-time student, there's no council tax to pay.
With this checklist you should be ready to go and when you've found your perfect accommodation Buckley's Removals will be ready to help you get ready for a new year!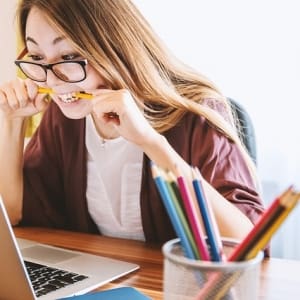 Contact
We would love to hear from you
Warehouse 2 294 Whit Lane,
Salford, Manchester
M6 6JJ
Get in touch