Top 10 questions to ask Manchester sellers before you move…
From running costs to neighbours from hell there are a bunch of questions you would be crazy not to ask before you move into a new home in Manchester or anywhere else….here's our Top 10 must ask questions:
1. Although this is a potentially difficult subject to bring up, it is very important to have a frank and honest conversation with the seller of the property about any issues with neighbours. For the most part, ongoing challenges with neighbours may well stem from personal feuds, but it is, nevertheless, worth finding out if it is as much the property as the owners that are causing any tensions.
2. It is more than likely that the owners will tell you, but it is still worth making sure that you are aware of any modernisation or renovations to the property. Repairs to the roof, a new boiler, new windows and so on, should all be known about with the date of installation and contact details of the companies who made the repairs or worked on the installations.
3. A question that all potential buyers should ask the sellers is how much do the council tax and utility bills come to every month. This may not be a deal breaker, but when you are budgeting, this is vital information.
4. Most sellers are happy to be explicit about this, but it is always good to seek clarification on when do the sellers plan on moving. In order to organise things at your end, having even an approximate date in mind might mean you are able to plan storage solutions or organise rented accommodation.
5. One of the most contested issues with property, and something that keeps a good many lawyers in business, is that of Party Walls. Having properly drawn out and legal documents showing the exact boundary between the property and adjacent properties can save thousands of pounds and countless sleepless nights. It is definitely worth asking the seller to provide this information.
6. Alongside point 4, it is always good to know whether the seller is involved in a chain. If they are moving to property that may potentially fall through then this is clearly going to impact you. It is not unfair, therefore to ask this question, and most sellers will be happy to provide an honest answer.
7. In terms of the value of the property, you may wish to ask the sellers when they moved in, and how much they paid for the property. This may give you a good idea of the area in which the property is located as well as the potential size of investment.
8. Even if you do not have, and are not planning to have children, it is still a good idea to get a sense of the feelings about local schools. Good schools in an area can have a very real impact on property value and so this is worth looking out for.
9. Although some sellers may be reluctant to answer this, finding out their reasons for leaving may provide an insight into the property and the area.
10. Finally, and hopefully most upliftingly, it is always worth finding out what the seller thinks are the best things about the area. Whether a park, pub, restaurant, historical site, or something else, the seller might be able to unearth a hidden gem in the area.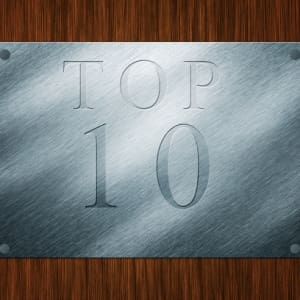 Contact
We would love to hear from you
Warehouse 2 294 Whit Lane,
Salford, Manchester
M6 6JJ
Get in touch