Timeline guide for moving house
Your offer has been accepted on your dream home, but there's still a lot to do before move-in day. Use this handy guide to avoid overlooking any essential tasks and causing unnecessary stress.
Whilst there may seem like an overwhelmingly long list of things to organise before move-in day, careful planning can ensure that the process is as stress-free as possible.
We've put together a list of the most important tasks and a guide to when they should be completed to keep things running smoothly.
At least 2 months prior
• Find a conveyancing solicitor.
• Book time off work for the move.
• Organise new schools if necessary.
• Have a big clear out.
• Advise your landlord of your move out date if you currently rent.
6 weeks prior
• Get quotes from removals companies and then book one.
• Find a surveyor for your home survey.
• Collect boxes and packing materials.
1 month before
• Start packing some of your least used possessions.
• Clear out the loft, garage, shed and any other storage spaces.
• Switch and/or notify your home insurance, tv and broadband providers.
2 weeks before
•Continue with packing.
• Begin deep cleansing cupboards and rooms as you empty them.
• Confirm moving day details with removals company.
• Register for council tax at your new address.
• Change your address on all your bills.
• Cancel local deliveries and/or services.
1 week before
• Redirect your post to your new address.
• Finish as much packing and cleaning as possible.
• Make sure you have all the essentials you'll need for the first couple of days packed separately.
• Defrost your fridge and freezer.
The day before
• Pack your overnight bag.
• Do a final check over the whole house and garden to make sure you have everything.
• Final cleaning jobs.
• Discuss with the estate agent what time you are to collect keys if you don't already have them.
• Make sure you have all important documentation and contact details for the move.
Move day
• Take meter readings.
• Make sure all windows are closed and gas, electric and water switched off.
• Leave all keys for your house as agreed.
With over 20 years of experience in removals, here at Buckleys Removals we offer reliable and professional residential removal services both in and around Manchester and the North West as well as further afield. To find out more about our services or for a quote on your job, give us a call on 0161 736 5529.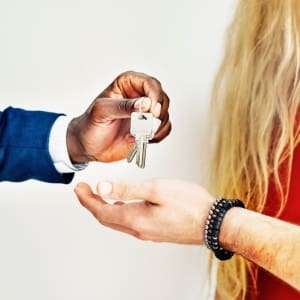 Contact
We would love to hear from you
Warehouse 2 294 Whit Lane,
Salford, Manchester
M6 6JJ
Get in touch