Things to know when moving to Manchester
Manchester is a lively, young and hip city in the heart of England. The town is famous all over the world for its arts, culture, sports, as well as for its growing business community. If you are moving to this city, you are in for a treat, but there are a few things you have to know if you want to learn how to blend in like a local! Here are 4 things to know when moving to Manchester!
– Be prepared to face rain: Moderate to heavy rain fall is part of the city landscape. Make sure you always keep an umbrella handy and wear a good raincoat, which is definitely worth the investment if you want to stay warm and drive.
– Say "thank you": be polite to the people who interact with you on a daily basis, be it a bus driver or the person serving your coffee in the morning.
– Get walking! It is fairly easy to walk places around the city, and learning your way around should not take a very long time. There are many recognizable landmarks, such as buildings, parks and other things that will help you find your orientation.
– Make friends: The people of Manchester are rather known to be friendly: it is not hard to strike up a conversation with someone at a bar or on the bus, which is a great thing if you are new in town and your social life is still quite flat.
– Football rules: be prepared to football conversations, as people here love everything about it and it is more than just a sport, but a cultural phenomenon.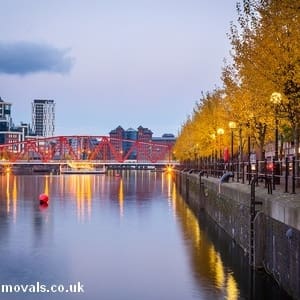 Contact
We would love to hear from you
Warehouse 2 294 Whit Lane,
Salford, Manchester
M6 6JJ
Get in touch