The best day to move to Manchester
The best day to move to Manchester?
Well it may seem odd but the best day is any weekday except Friday. Of course, we can undertake a move on a Friday but if your reason for a move is selling or buying a house you should think carefully before heading down this potential home removals dead end.
There are several reasons to reconsider moving on a Friday let's look at them in turn:
The Banks
The banks are closed at the weekend so if you attempt to transfer money around on a Friday and there is a hiccup then you will not be able to sort it out with the bank. Even if they have a local branch in Manchester that is open on a Saturday the money transfers department will be closed.
The Solicitors
Even the most efficient solicitor can have an off day and if it happens to fall on a Friday they may not carry out the required tasks in good time or may make a mistake that holds things up. Once again if you are moving on a Friday then they will not be able to help and rectify the problem until Monday morning.
Estate Agents
Typically the above two scenarios will cause a lot of movers problems on a Friday and that could make your estate agents very busy so they may not get the key release sorted out in a timely fashion leaving you unable to move into your new home.
Fix a problem in your new house
When you move in you may find there is a problem you hadn't expected. Utilities may not be on or there may be some damage like a broken window that needs urgent attention. Getting the appropriate services to support you over a weekend will likely be next to impossible or at the very least cost an arm and a leg!
Buckleys Removals Schedule
Despite the reasons above many people fall in to the trap of trying to move on Friday so they have the weekend to sort out the house. As a result you may find it more difficult to get a removals slot on a Friday why not plan a quieter day for your move and avoid potential stresses and nightmares.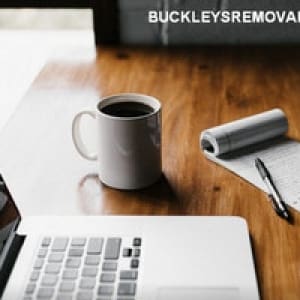 Contact
We would love to hear from you
Warehouse 2 294 Whit Lane,
Salford, Manchester
M6 6JJ
Get in touch