Salford and Manchester – Things you must See and do.
Over the past decade or so, Salford has been transformed into a cultural and creative hub, with huge investment and development along the waterfront.
However there is still the opportunity to explore the past and soak up some local history.
The Lowry – Manchester
Since opening in 2000, The Lowry has become a much visited tourist attraction – not just to its two main theatres and studio space, but also for its iconic design. The venue plays host to a full range of drama, music, opera, ballet, musicals, comedy and children's' productions. Even if you don't have tickets to an event, the restaurant, cafes and bars offer stunning waterside views and are great settings to catch up with friends.
MediaCityUK – Manchester
Home to both BBC and ITV, MediaCityUK is a unique waterfront destination. With a range of bars, restaurants and cafes to choose from, you will be spoilt for choice. The BBC also offers a unique opportunity to go behind the scenes of some of its favourite shows on a tour. You even get the opportunity to make your own news and weather bulletin. There is also a tour for younger visitors which allows them to interact with their favourite CBBC programmes. For further details visit: bbc.co.uk/showsandtours/tours/
Ordsall Hall – Manchester
Ordsall Hall is Salford's Grade I listed Tudor Manor House which has been home to the 'good and the great' since at least 1177. Legend has it that Guy Fawkes planned the Gunpowder Plot at Ordsall Hall. With free entry to the public, the heritage centre and grounds are a wonderful place to soak up some local history.
Salford Museum and Art Gallery – Manchester
You can literally step back in time at Salford Museum and Art Gallery, thanks to Lark Hill Place – an atmospheric recreation of a typical northern street during Victorian times. Visitors can explore the street and really soak up the atmosphere by dressing up in Victorian costumes. If you or your company are looking to move to this up and oming part of Manchester then Buckleys Removals are able to help with removal and storage services.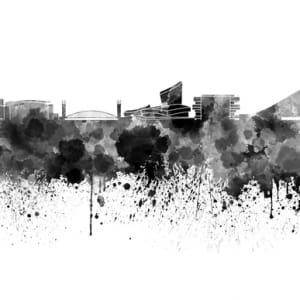 Contact
We would love to hear from you
Warehouse 2 294 Whit Lane,
Salford, Manchester
M6 6JJ
Get in touch