Moving to a rented home? Ideas to decorate…
With an increasing number of people renting private accommodation, and with many of those rental agreements being for a substantial period of time, being able to decorate when renting is becoming an ever more popular way to personalise where you live.
2014 saw a growth in the average rental period from just over one year, to nearly two and a half years, resulting from changes in legislation of the private rental market.
Most landlords or estate agents working on behalf of landlords show flexibility when it comes to whether or not the accommodation is furnished. It may well, therefore, be possible to purchase your own furniture to have in your rented property. This is a particularly popular thing to do if you have either inherited furniture, or if you are considering buying a property at a future point. Choosing your own furniture for a property may not feel like decorating, but cupboards, sofas, and even white goods can create a completely different feel and look in a property.
The same is true of buying your own bed. If nothing else, having a comfortable bed with a mattress bought with you specifically in mind will not only go some way towards making the property look how you want it to, you will also feel more relaxed and 'at home'.
Given that most rental agreements stipulate that you can't paint the walls, it is often worth checking to see if you are allowed to install picture hooks. Pictures and large, framed photographs, are instantly pleasing on the eye, and take very little effort. They are also one of the most individual things one can do to decorate a property without leaving any long term impression.
With some clever sourcing, art work on the walls can also be surprisingly inexpensive, and, as mentioned above, this is something you can always take with you to a future property.
Although the vast majority of rental agreements state that you cannot paint anywhere in the property, you can always ask the landlord or estate agent if they are prepared to make an exception.
If the colours you wish to use are relatively neutral, and if the work is going to be carried out to a professional standard, some owners or representatives are happy for tenants to paint the walls, ceilings and skirting boards. In some cases, usually if the property is in need of some modernisation, you may find you can even negotiate the rent if the work you carry out is deemed to be of mutual benefit. But always, always check first!
In addition to these ideas, there are some very quick and ways to decorate when renting. Soft furnishings like cushions and curtains can instantly change the mood of a room. This is also true of flowers and candles.
As with any work or expense you think you will carry out on your rented accommodation, it is always worth checking with the owner and worth considering how long you intend to stay.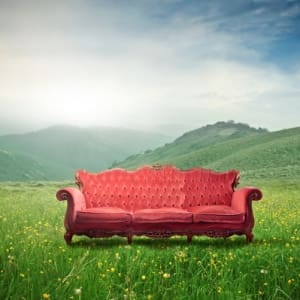 Contact
We would love to hear from you
Warehouse 2 294 Whit Lane,
Salford, Manchester
M6 6JJ
Get in touch