Moving Home? Tips on checking out a new area of Manchester.
Following up on our article about places to move in and around Manchester we thought it would be nice to pull together some useful home moving tips about checking out the new area you are moving to before you make that all important home buying decision.
Read and Research
Take to the internet and have a good rummage around for info specifically there are usually forums and boards where people comment on the state of a neighbourhood but be careful to watch the date of the articles. An area may change a lot after regeneration or new transport links. Also some people can be very scathing online and quite often don't even know or live in the area under discussion.
Take to the Streets
Nothing beats a good walk around the area you are thinking of moving to. Make up a short checklist so you cover all the key things you want to find out. List things to visit like pubs, shops and parks and things to look out for either potential red flag signs like graffiti, boarded up premises and roaming gangs of youths or green flags like smart bars and brasseries or upmarket shops like delis and home accessories that may indicate a smarter neighbourhood.
Vary your Timings
Visiting at different times of the day will ensure you see the impact of rush hour traffic, or neighbourhood kids that may be noisy and troublesome late at night.
Take your Camera Phone
Take shots of the area as you go it will help you to remember the area particularly if you are viewing different areas and when an area is completely new for example if you are moving to Manchester for the first time as a result of work relocation.
Be a House Removals detective
Use the Police.co.uk site to analyse local crime rates and patterns, it's not perfect but it gives a great indication of crime hotspots and types of crime. As well as how safe and happy you are going to be there is also the potential impact on insurance premiums for your house and car to consider.
Council Tax Rates
Read up on the local council and see what the major areas of complaint are as well as the local council tax rates.
Your potential new street
What sort of cars are parked in the road? How well maintained are the neighbouring houses? You could knock and speak to the neighbours they may not tell you negatives if they see you as a nice person they will not want to put you off but you may be able to tell a lot about them and whether you would like to live next to them.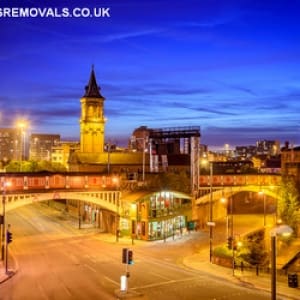 Contact
We would love to hear from you
Warehouse 2 294 Whit Lane,
Salford, Manchester
M6 6JJ
Get in touch