Removals Salford
Buckleys Removals is a local, Salford-based and family-owned company that truly cares. In business since 1989, we've seen it all and moved it all; we are the company to help you with your house move.
If you're moving house in Salford any time soon, you'll already be aware of the scale of the task ahead. We all know that almost anything can go wrong in the process of moving house. This is why nothing should be left to chance, and you need a moving company you can trust.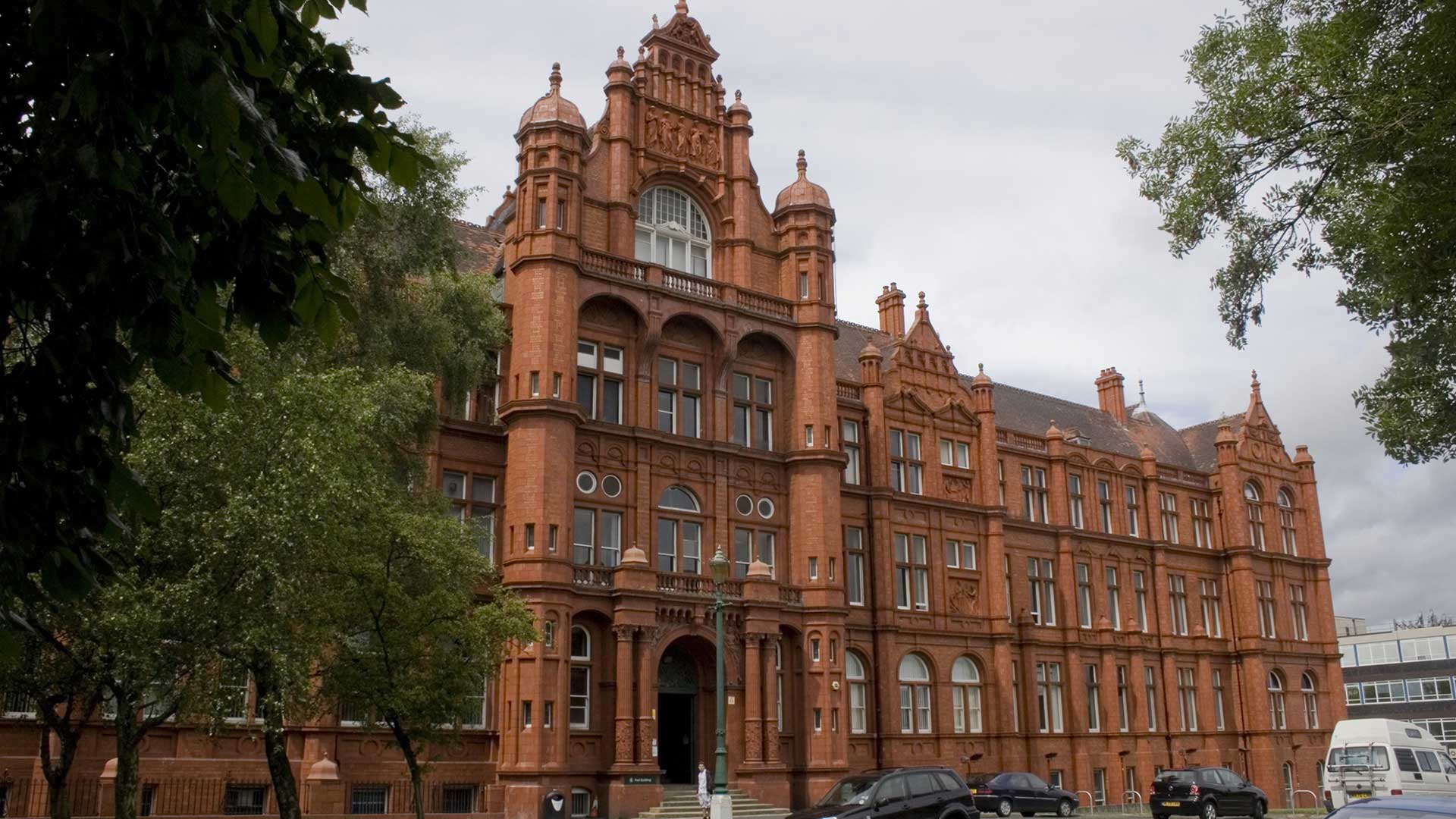 As a local, family-owned business, our reputation for quality in the area is of utmost important to us. Our dedication to customer service pays off as 70% of our business comes from word of mouth. Why not take at look at the testimonials from our satisfied customers?
Packing and storage service
Nobody likes packing – it's a fact. Finding a place for everything in your boxes and storage containers and carrying it out to a waiting vehicle is a repetitive and surprisingly taxing process, both physically and mentally. One of the worst thing shas to be knowing that in just a few hours you're just going to take everything out again.
Fortunately Buckleys Removals is happy to take over this process – it's what we do. We can be as involved or as hands-off as you'd like, so if you need us only at one end of the process that's fine with us.
Our team works in two stages. The first takes place in the days before the move when we put away all of your non-everyday items. This helps save time and stress on the Big Day. It means you're not struggling with those dusty, unread books in the attic on moving day, but you do still have access to the things you need until then. Your non-essentials can be stored in our dedicated warehouse until your new home is ready. You have access any time.
The second stage of boxing up involves all of all those last minute items. We've created space to work in the first sweep, so this shouldn't take long. At your new house, we then work to quickly get your items in place in the correct rooms.
Our removals team will be happy to lend you guidance and practical help at every stage of your move.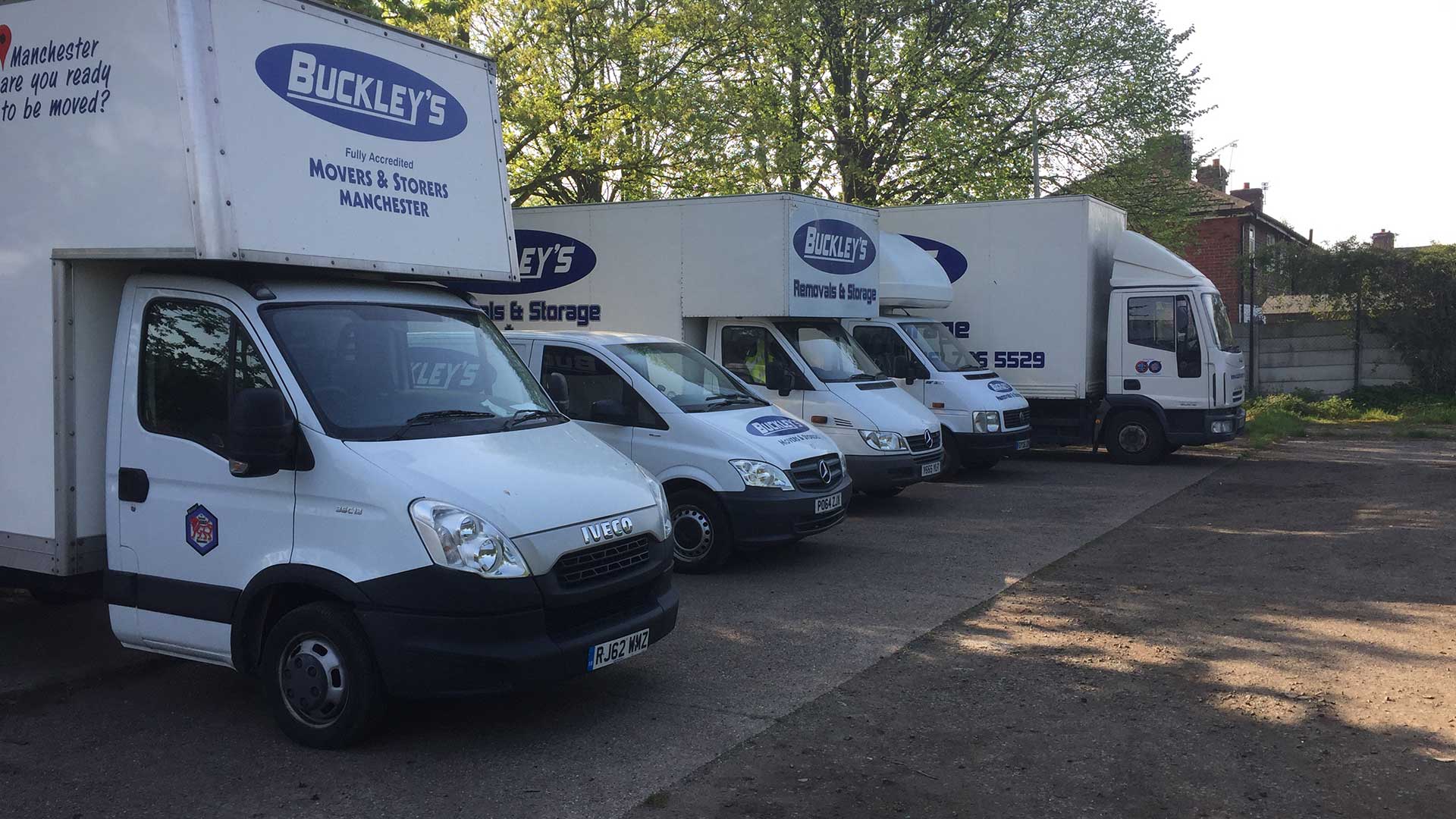 Why Buckleys Removals?
It is unfortunately all too common that belongings are lost or broken when hiring less reputable removals companies. Choosing a respected and experienced removals company is key to guaranteeing the level of care and service you need.
For thirty years, we've been operating our comprehensive removals service throughout Salford, the North West, and nationwide, all the time putting into practice our values of quality, honesty and reliability. You can be assured of the finest service from our experienced team, who are fully trained and insured for all eventualities.
We're based in Salford, Greater Manchester, and our comprehensive service covers the North of England and further afield. We know Salford, Stockport, Manchester, Bolton and the region well, and are ready to help with your relocation.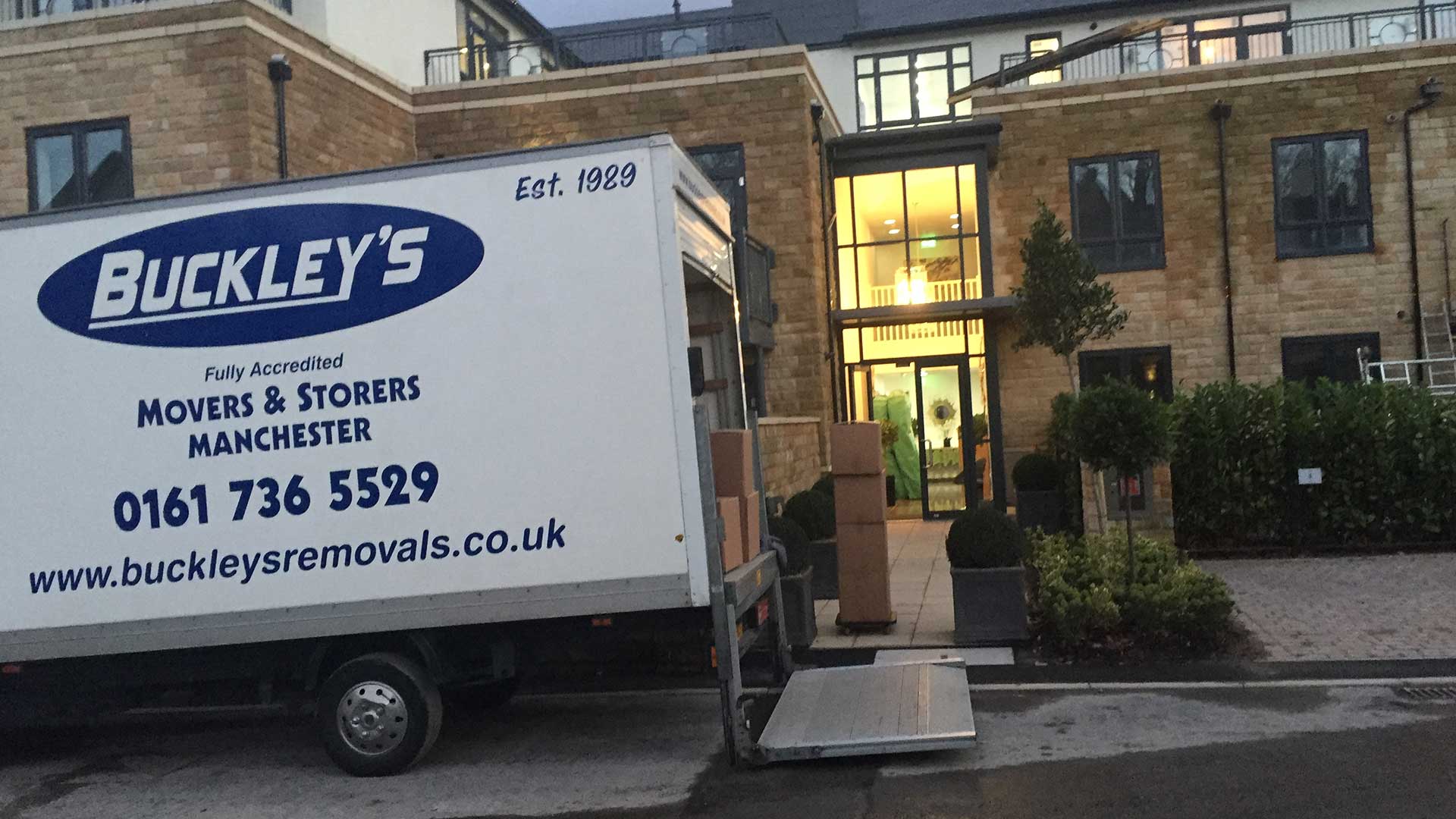 A moving company you can trust
We've been moving items across Salford and Greater Manchester for a long time and we've got the experience you need for even the most complicated move. As members of the National Guild of Removers & Storers, we can be trusted to keep your items secure.
We believe in a locally founded, locally run service – it's simply a better way of doing business. Thanks to our team who are dedicated to moving you into your new home quickly and safely, your move will be a stress-free as possible.
If you need a removals company in Salford feel free to contact us at info@buckleysremovals.co.uk or give us a call on 0161 736 5529 and one of our team will be more than happy to provide you with all the info you need on our removals services.
Contact
We would love to hear from you
Warehouse 2 294 Whit Lane,
Salford, Manchester
M6 6JJ
Get in touch