Downsizing made easy in Manchester
There are many reasons people can be downsizing their property. Aside from economic necessity, there are many people who have children who have flown the nest, and are looking for a more manageable space. Others are simply looking for a smaller property in a more central location. Whatever the reason, moving from a larger to a smaller property near Manchester can be challenging but there are some simple ways to ensure that it is not a trauma.
One of the biggest struggles with downsizing is knowing what to do with larger more expensive pieces of furniture which although they may be monetarily valuable or not, often have a huge sentimental value. For many people In the Manchester Salford area, getting rid of an old, cheap sofa, chest of draws or bed is an easy thing to do. But it is when items have a sentimental value, and the property into which they're moving is too small to accommodate them, the headache really starts. One of the most satisfying solutions can be to gift or 'lend' the item to a friend or family member. Knowing that your piece of furniture is going to be well loved and looked after is important, and depending on the agreement, it is possible that should you find yourself in a property large enough to house it again, you can simply take it back again. To this end, it is always worth having a written agreement before this happens, to avoid trouble int he future when people may have forgotten the original plan.
With plenty of websites willing to buy practically anything with a barcode, as well as well-known online auction sites like eBay, free cycling communities and places to list items priced as you see fit, not to mention traditional car boot sales, it is very possible that you could make some money out of things you cannot take with you. With this in mind, the process of identifying what you want, what you need, and what you are happy to live without is often painful. Perhaps the best starting point is to buy three different colours of post-it notes: need, want, get rid. The 'want' pile and the 'get rid' pile can then be further broken down into 'lend', 'sell', 'give' and 'throw'. It is often best to do this by committee. More than one pair of eyes and at least a pair of perspectives can be very useful, and will almost certainly speed up the process.
If there is a time pressure to moving, one option you may wish to consider is to rent storage space which for exmple we can offer at Buckley's Removals, Manchester. This can be a very practical solution and can buy you the time to make rational decisions about the things to keep. It may also be that you are not able to lend people items you own, but you are unwilling to sell. Storage spaces come in many different sizes and there is a solution for most budgets.
Moving house is not always easy. But you can certainly help yourself when downsizing to be realistic about the things you are going to take with you and make a few pounds or earn some brownie points with friends and relatives with the rest. Call us at Buckley's Removals if you would like a moving quote, whether you are downsizing or just moving to a new area.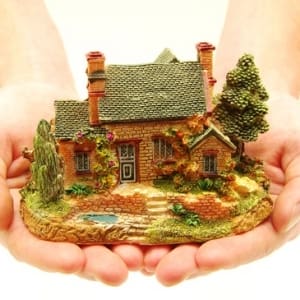 Contact
We would love to hear from you
Warehouse 2 294 Whit Lane,
Salford, Manchester
M6 6JJ
Get in touch