Avoiding delays when moving in Manchester…
Many of us get to move to a new Manchester area house or flat at sometime. Moving homes is both an exciting and slightly daunting task. The moving day, especially, is quite promising, where a lot is happening at once. The decision of moving day date, selection of the appropriate way, packing of your belongings, contacting the right people to help you with the process, is all very important. Also the management of that day is a vital task. In order to ensure smooth move and no chaos, then you need to be prepared for this day well before time. Follow the tips mentioned below to move happily and safely.
Book a Removal Company like Buckleys Removals of Salford
To guide you through the moving process and be with you at every step in the shifting, you need to have booked a good removal company. An important thing to note is that the booking process needs to be organised well before time. On weekends, and on certain special occasions, the schedule of removal companies might be very tightly packed that you could get stuck if you leave the booking to the eleventh hour. Get the booking confirmed at least a month or longer before your actual moving date.
Good Communication
Communication is a key when it comes to moving. The removal company and estate agent if you are getting keys to the new property must be fully aware of your plans. The date of your shifting should be confirmed before time and the rest of your arrangements should be completed by then. Keep all the right people on board and up to date with your plans, so the plan is carried out smoothly and you will be saved from any unnecessary delays.
Packing
Your Manchester removal company can help or advise you with your tasks related to packing. This can be carried out quite efficiently in a day or two by trained professionals if required. If you plan to pack up your stuff on your own, you should start at least a week before the moving date. Packing your belongings safely and securely is important, so you might not lose anything. Always give yourself an extra day – or two – after you have packed up all your belongings to stay and make sure that everything you need to take with you has been packed safely. Get ready for the big day to move to your new home.
Financial Arrangements
Make sure that all your finances are in place. The fees for your removal company will probably have been paid but you need to think about any agents or landlord's fees. It is always a good practice to save a little amount for emergency purposes, this will help you with your contingency plans. This will help you in avoiding any delays in the moving process.
Using a removals company like Buckley's Removals of Salford, Manchester is a great way to get all your things moved cost effectively and safely.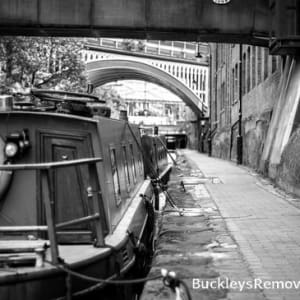 Contact
We would love to hear from you
Warehouse 2 294 Whit Lane,
Salford, Manchester
M6 6JJ
Get in touch