Adding value to your property before a move
As obvious as it might sound, the quickest, easiest, and possibly most lucrative investment you can make to ensure you maximise or even add value to your property before moving, is to ensure your house or flat is clean and tidy. Some estate agents believe that between 5% and 10% of the asking price can be negotiated down by potential buyers when they see a messy, superficially dirty, property.
Taking the time for a proper spring clean or even paying for a cleaner to come in, can make or save you thousands. Making sure your windows are clean as part of this process is also essential.
In addition to a clean and tidy house, value can be added to your property by investing in storage. something we can offer at Buckley's Removals. Larger items like sofas, dining tables, and beds, may well give prospective buyers a good indication of space and layout, but the reality is that many of the things in your home that make it yours can be too personal for someone expecting to see more of a blank canvas.
As well as creating a fresh, clutter-free look in your property, ensuring that walls, ceilings, skirting boards and other exposed areas are nicely painted is essential. Love it or hate it, there is a good reason the colour magnolia is the best selling paint in the UK. It stops walls looking bland, whilst appearing neutral and clean.
It is at this stage of the process that it is well worth considering any repairs or modernisations to your property. Whether it's a new boiler, bathroom suite or installing double glazing, you will have to ask yourself whether the investment is worth it. The best judge of this may well be your estate agent, who, let's face it, has a vested interested in making your property as valuable as possible. But it is also worth speaking to neighbours to see if they have made a similar investment and whether they believe it will yield a worthwhile return.
As much as you might love them, pets can be off-putting to some potential buyers. Although kennels are an option, just ensuring that the property is free from animal hairs and, very importantly, odours is hugely important.
Alongside the possible odours of pets, despite how tiresome it may feel, if you usually smoke inside your property, until it is sold it is best to smoke outside. For many, the smell of cigarette smoke is unpleasant and creates, however wonderful the property might be, a stale, stagnant impression.
If you have a garden, making sure that the grass is freshly cut and the flowerbeds are in good condition is one of the best ways of adding value to your property before a move. The first impression of a well kept garden stays with buyers and will influence their perception of the rest of the house. If you need a quote for your Manchester home removal or storage please call us at Buckley's we'll be pleased to help.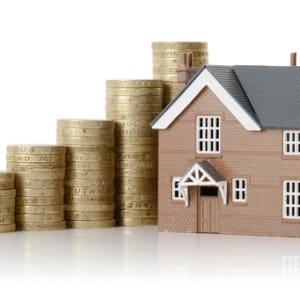 Contact
We would love to hear from you
Warehouse 2 294 Whit Lane,
Salford, Manchester
M6 6JJ
Get in touch